Barry Carter
Partner
604.682.6299
jbc@mjblaw.com
CLICK TO PLAY VIDEO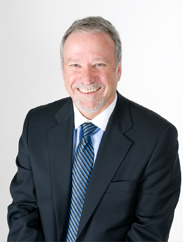 Barry Carter has practiced law in British Columbia since 1978, and in partnership at Mair Jensen Blair LLP since 1979. He holds degrees in Arts, Science and Law all from the University of Ottawa.
Barry has spent his entire career as a trial lawyer, successfully representing individual, institutional, and corporate clients on a wide variety of civil disputes. He has been engaged in complex, lengthy and precedent setting litigation, representing clients in all levels of court as well as arbitration and mediation.
Throughout his career, he has remained active in the community having served on hospital boards, various sports societies and foundations, and participated in Access Justice.
DECISIONS OF NOTE
Employment Harassment - RCMP
Admin law (Federal Court) quashing the decision of the Commissioner for the RCMP
Admin Law (Federal Court) quashing the decision of the Veteran's Review and Appeal Board
Admin Law (Court of Appeal) Liquor Appeal Board due diligence
Mr. Carter relocated his practice from Kamloops to Vancouver in 2006 and opened up the Vancouver office for Mair Jensen Blair LLP. He continues to service a broad client base throughout British Columbia.