Richard Jensen QC
Senior Associate
Retired
250-374-3161
info@mjblaw.com
CLICK TO PLAY VIDEO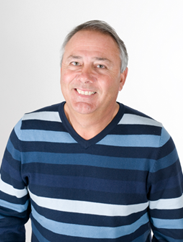 A graduate of the University of Windsor, Richard Jensen received an Honours Bachelor of Arts degree in 1971, majoring in Economics, and a Bachelor of Law degree in 1974. Growing up in the mining atmosphere of northern Ontario, Richard proceeded to British Columbia in 1969, and worked on a diamond drill rig in the Vavenby area.
He was called to the British Columbia and Alberta Bars in 1975. Richard was awarded the Queen's Golden Jubilee medal in January of 2003 and received his appointment as Queen's Counsel in 2004. Richard worked six years as a director of Interior Health Authority.
Richard retired at the end of 2016 after 42 years of practice. Richard practised mainly in corporate/commercial business law, which includes acquisitions, mergers of businesses, real estate development, joint ventures and real estate conveyancing.