Terry Bepple
Senior Associate
250.372.4906
tbb@mjblaw.com
CLICK TO PLAY VIDEO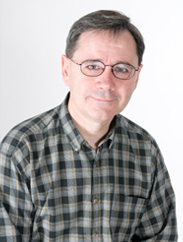 Terry Bepple has been associated with Mair Jensen Blair since July of 1981. A Kamloops native son and member of the last graduating class of North Kamloops Junior/Senior Secondary School in 1967, Terry received the offer to article with Rogers, Hunter & Company, another Kamloops law firm, when he started law school at UBC. He continued to practice with them after he was called to the Bar in 1975, until 1979.
In 1979, Terry left law and went back to UBC and earned his teaching certificate, acquired a stockbroker's license and renovated a house, before returning to law first as an associate with Mair Jensen Blair and later as partner.
Terry's general law practice includes the areas of wills and estates, as well as property and corporate transactions and representation agreements. He also presents seminars on wills and estates to a broad range of community groups upon request. Terry worked in the firm's Lillooet branch office for many years, then took over the Chase office until it was closed in April, 2001, after deciding to consolidate operations at their Kamloops office.
Community-minded, Terry has served on the Kamloops Foundation, the Executive Committee of the Anglican Diocese, and the Provincial Anglican Synod and as Division Chair for the Thompson Nicola Cariboo United Way.

Terry retired from the practice of law on June 30, 2018