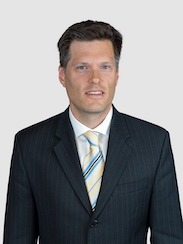 Welcome to Clay Whitman, MJB Lawyers' newest Associate. Clay graduated from the University of British Columbia with a Bachelor of Arts (Political Science) in 2002. Afterwards, he attended Carleton University and the University of Ottawa where he completed his Masters in Arts (International Affairs) and his law degree in 2006.
Clay represents individuals, businesses and non-profit organizations in a variety of areas including corporate law and governance, commercial transactions, wills and estates, real estate and election law. He is also the author of the Democracy Law Blog, which provides news, analysis and resources on elections and Canadian Democracy.
Clay volunteers on the board of directors for various non-profit sport and environmental organizations, and he is also a Master Coach Developer and an Officials Instructor for the sport of biathlon. We're excited to bring Clay on as our newest Associate providing affordable and professional legal services for the residents of Kamloops and Thompson-Nicola region.