Rob Adkin
Partner
250.372.4907
rca@mjblaw.com
CLICK TO PLAY VIDEO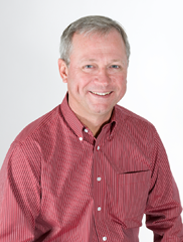 Rob has acted for All Nations Trust Company since 1985. He was actively involved in the initial negotiations with the federal government which helped establish All Nations Trust Company as one of the first native trust companies in Western Canada. Rob continues to act as their corporate solicitor.
Rob has acted for a number of developers in the Kamloops region. He has completed numerous large subdivisions and is very familiar with the subdivision process, the Strata Property Act and the disclosure requirements of the Real Estate Development Marketing Act.
Rob has been very active in the community. He is a former president of the United Way Board of Kamloops, the Kamloops Airshow Society, Kamloops Minor Hockey and served as the Chairman of the Fundraising Campaign of the UCC Foundation for three years. Rob was also appointed to the board of the Freshwater Fisheries Society of British Columbia which took over the operation of the Provincial Government's freshwater hatcheries in 2003. He was recently appointed to the TRU Wolfpack Hockey Board.