Barry Carter
Partner
604.682.6299
jbc@mjblaw.com
CLICK TO PLAY VIDEO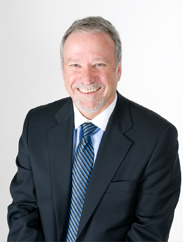 Barry Carter has practiced law in British Columbia since 1978, and in partnership at Mair Jensen Blair LLP since 1979. He holds degrees in Arts, Science and Law all from the University of Ottawa.
Born in Montreal and raised in Toronto and Ottawa, Barry "saw the light" and moved west immediately after completing Law School. He holds degrees in Arts, Science and Law all from the University of Ottawa.
Barry came to Kamloops in 1977, and not long after the completion of his articles he joined what is now MJB Lawyers. He became a partner in 1979 and changed his status to senior associate in January, 2020.
Throughout his career, Barry has been a barrister, or trial lawyer, successfully representing individual, institutional, and corporate clients on a wide variety of civil disputes. He has represented clients in complex and lengthy litigation in all levels of court as well as arbitration and mediation.
Always active in the community, Barry was the President of the Overlander Extended Care Hospital Society for several years, and served on the Board of the Kamloops Blazers and acted as legal counsel for the group of associated societies that were involved in the running of the Club for 20 years . He has also acted for the Western Hockey League and various teams in the League. He was a founding member of the Kamloops Blazers Sports Foundation which has, since its inception, provided funding in Kamloops and environs for various capital projects.
In 2006 Barry relocated his practice to Vancouver where he opened up the Vancouver office of Mair Jensen Blair LLP. Still very active with Kamloops clients, he continues with corporate/commercial and administrative, insurance, and employment litigation.
Barry tries to remain fit by staying active in old timer hockey, jogging, skiing and snowboarding. He plays golf poorly, loves to sail and when time allows, be involved in woodworking.