Luke Bergerman
Lawyers
250.372.4903
lgb@mjblaw.com
CLICK TO PLAY VIDEO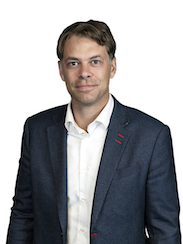 Luke Bergerman is the newest partner at MJB Lawyers. Luke practices as a general civil litigator, acting for plaintiffs and defendants in civil lawsuits. He acts for individuals, businesses, and organizations on legal issues including estates, employment, personal injury, contracts, and collections.
Luke Bergerman was called to the BC bar in 2011 and has practiced exclusively with MJB Lawyers. Luke has appeared in all levels of court in British Columbia, including the Court of Appeal, Supreme Court, and Provincial Court. He has also handled claims though administrative boards and tribunals such as the Human Rights Tribunal, the Employment Standards Branch, and the Real Estate Council of BC.
In his free time, Luke enjoys spending time with his young family and finding ways to get out to enjoy the beautiful Kamloops climate.
Education:
Juris Doctor, 2010 – University of Saskatchewan
Bachelor of Arts (Honours), 2004 – University of Saskatchewan
Professional Associations:
Trial Lawyers Association of BC
Canadian Bar Association
Kamloops Bar Association