Scott Ellis
Lawyer
250.372.4933
sbe@mjblaw.com
CLICK TO PLAY VIDEO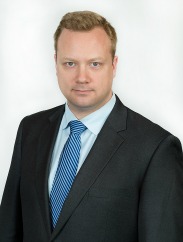 Scott joined MJB Lawyers as an Articling Student in 2014, and was called to the British Columbia Bar in 2015. Scott has a general practice that primarily focuses on personal injury and motor vehicle accident claims, wills and estates, residential real estate, and collections matters. Scott is a member of the B.C. Law Society, and the Kamloops Bar Association.
Scott Ellis grew up in Vancouver, B.C. In 2002, he earned his Bachelor of Arts from the University of Victoria. After finishing his Bachelor of Arts, Scott pursued a career in aviation. He completed his Commercial Pilot's Licence in Delta, B.C., before joining the Royal Canadian Air Force as a pilot in 2006.
Scott moved to Kamloops in 2011 to study law at Thompson Rivers University. He graduated as a member of the school's first graduating class in 2014. While attending Thompson Rivers University, Scott and his family fell in love with the Kamloops community, and are now proud to call Kamloops home.
Scott is married and has three young children. Outside of work, he enjoys a variety of recreational activities including hockey and shooting trap and skeet. Scott is a board member at Cariboo Child Care Society.