Clayton Whitman
Lawyers
250-372-4969
crw@mjblaw.com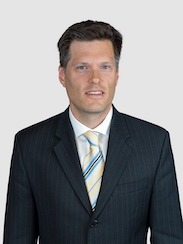 Clayton Whitman represents individuals, corporations, societies and other organizations in a variety of areas, including:
corporate/commercial matters such as incorporations, buying and selling of businesses, shareholder agreements, financing, contract review/drafting, drafting policies and bylaws, corporate governance, and corporate records management;
real estate, including conveyancing, mortgages, discharges, covenants;
wills and estates, powers of attorney, and representation agreements; and
election law.
Clayton graduated with a Bachelor of Arts (Political Science) from the University of British Columbia in 2002, from Carleton University with a Masters in Arts (International Affairs) in 2006, and from the University of Ottawa with a law degree in 2006. He practiced law in Vancouver and the Sea to Sky Corridor beginning in 2007, until moving to Kamloops to join MJB Lawyers in October 2019.
Clayton is the author of the Democracy Law Blog, a legal blog with news, analysis and resources on elections and the laws of Canadian Democracy. He volunteers on the board of directors for several non-profit sport and environmental organizations, and is a Master Coach Developer and an Officials Instructor for the sport of biathlon.