Hisako Takahashi
Articling Student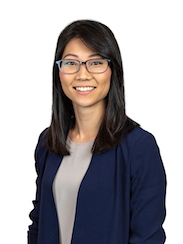 Hisako was born in Japan and immigrated to Kamloops, BC at a young age. Hisako earned her undergraduate degree in business in 2009 from Thompson Rivers University. She then ventured to Australia to complete her master's degree in international business and law from the University of Sydney.
After working for several years in Kamloops, Calgary and Tokyo, Hisako returned to Thompson Rivers University to study law and obtained a Juris Doctor in 2018. She then joined MJB Lawyers as an articling student.
Hisako is excited to article in Kamloops and to provide legal services to the community. She has always been active in her community, volunteering for various sport events. Outside of work, Hisako enjoys watching professional sports, spending time with her family, snowboarding, and biking.